Standard & Custom

Slip Rings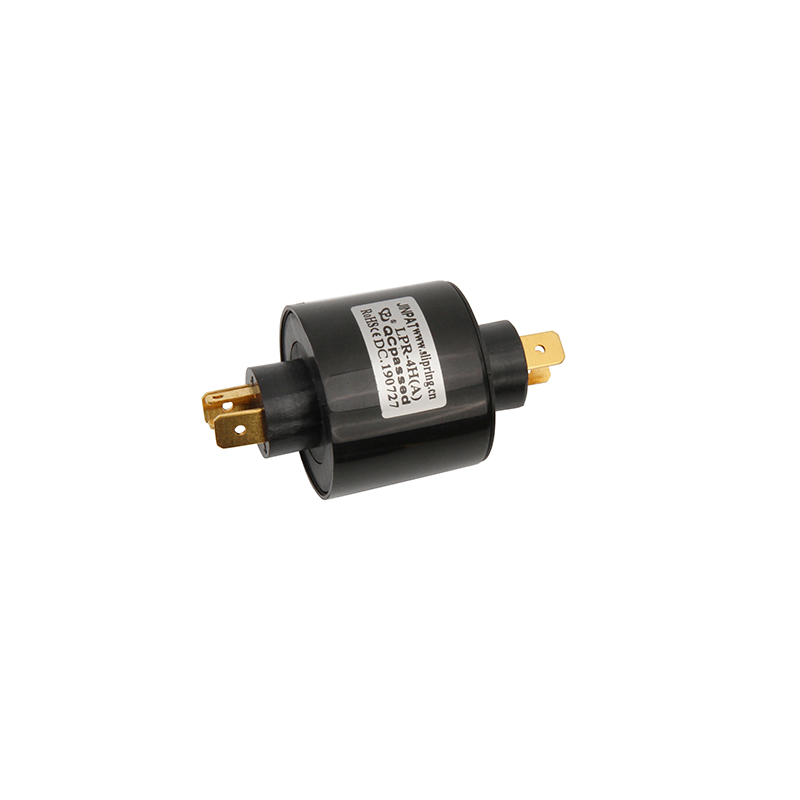 LPR-4H(B) Series Slip Rings
Number of Circuits : 4
2Current :5A/2Current :15A
Insulation Resistance :500MΩ@500VDC
Lead Wire Length :Gold plated pin (8mm)
Rating Voltage :0~240V AC/DC
Downloads
CONTACT US
Description
A slip ring can be used in any electromechanical system that requires unrestrained, continuous rotation while transfer power or data from a stationary to a rotating structure. A slip ring is also called a rotary electrical interface, collector, swivel or a commutaor. A slip ring Can improve system performance by simplifying operations and eliminating damage-affected wires dangling from moving joints
LPR-4H Series high current slip ring provided routing space for hydraulics, pneumatics or a concentric shaft mount. The LPR-4H uses advanced fiber brush technology which offers several advantages over conventional slip ring contacts including multiple points of contact per brush bundle, low contact force per fiber and low contact wear rates. In addition, fiber brushes do not require lubrication and produce virtually no wear debris.
Features
◆ No mercury, environment-friendly design
◆ Pins connector, convenient for installation
◆ Speed up to 300 rpm continuous
◆ Steel bearings and machined shaft and housing for harsh environment
◆ Collar mounting is standard; flange mounting is optional
◆ Various lead exits are available
◆ Silver plated rings are standard. Gold plated optional
◆ Continuous 360 ° rotation of power or data signals
◆ Sealed unit
Advantage
◆ Fiber brush technology provided maintenance-free operation (no lubrication required)
◆ Modular design meets special requirements through off-the-shelf manufacturing techniques
◆ Customized configurations for your application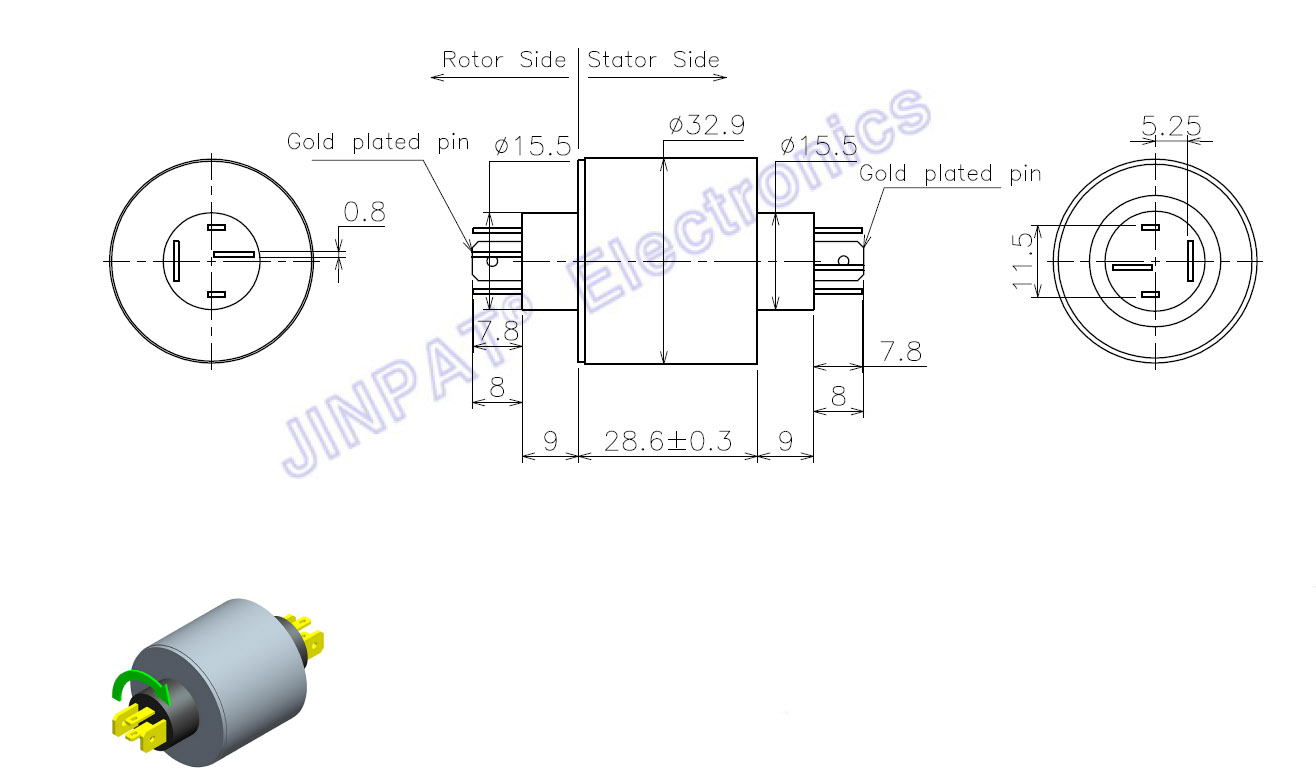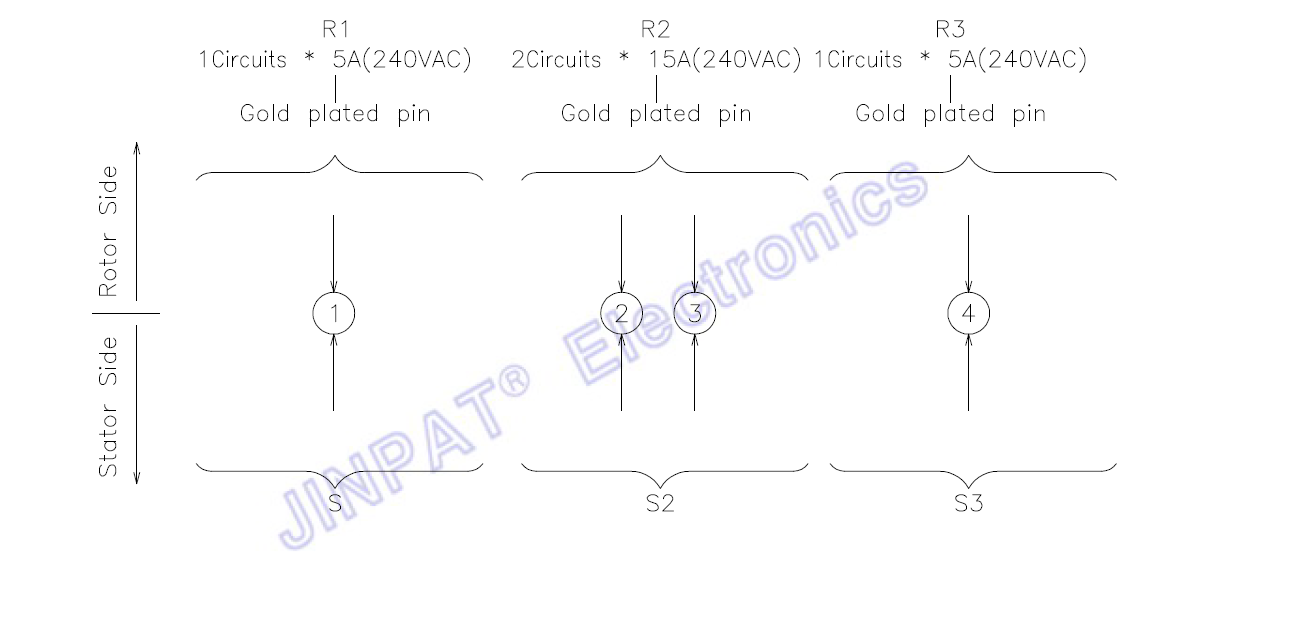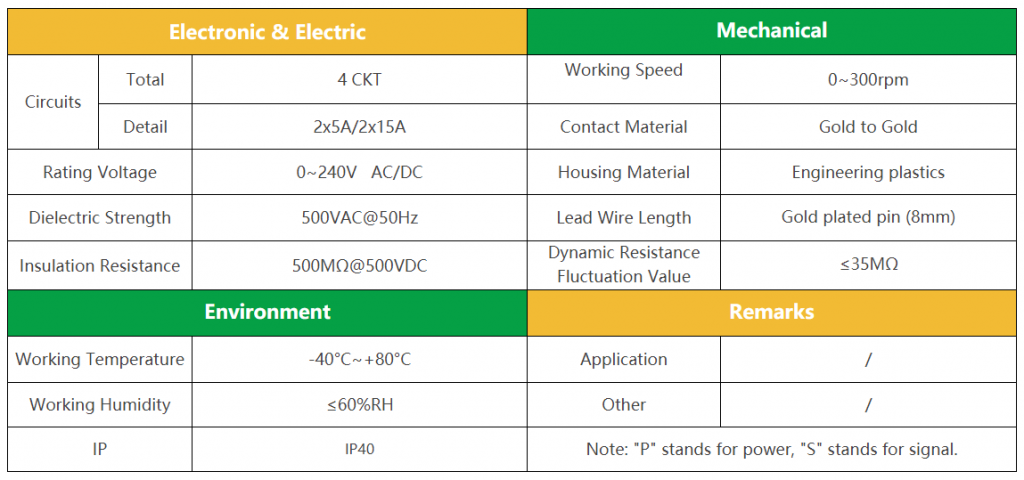 Related Tags :
Questions?
Our experts are here for you!
Contact Us