Standard & Custom

Slip Rings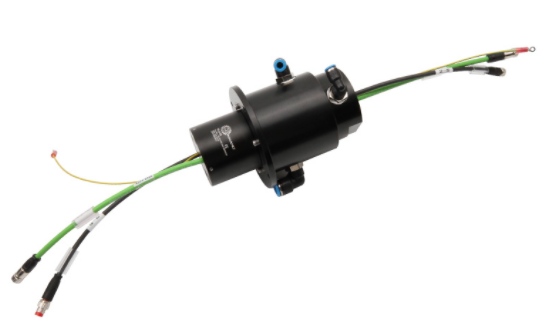 Hydrualic Electrical Slip Ring
Number of Circuits :11CKT
Insulation Resistance: ≥100MΩ@250VDC
Voltage :240VDC
Downloads
CONTACT US
Realizes 360° degree rotary transmission of gas like air and Nitrogen.
Low torque hydraulic pneumatic slip ring, compact size, minimum torque 0.1N.m
Life span over 20,000,000 revolutions. (Longer product life under demand)
Custom solution that fulfill special requirements like high speed high pressure. 1~32 channels optional, slip ring with more channels customizable. Transmits air, vacuum, hydraulic oil, water and coolant, etc.
Integrates power, switch signals, Ethernet signals, USB, Industrial bus and sensor signals, etc.
Hybrid solutions with various slip rings like electrical slip ring, high frequency rotary joint and fiber optic rotary joint.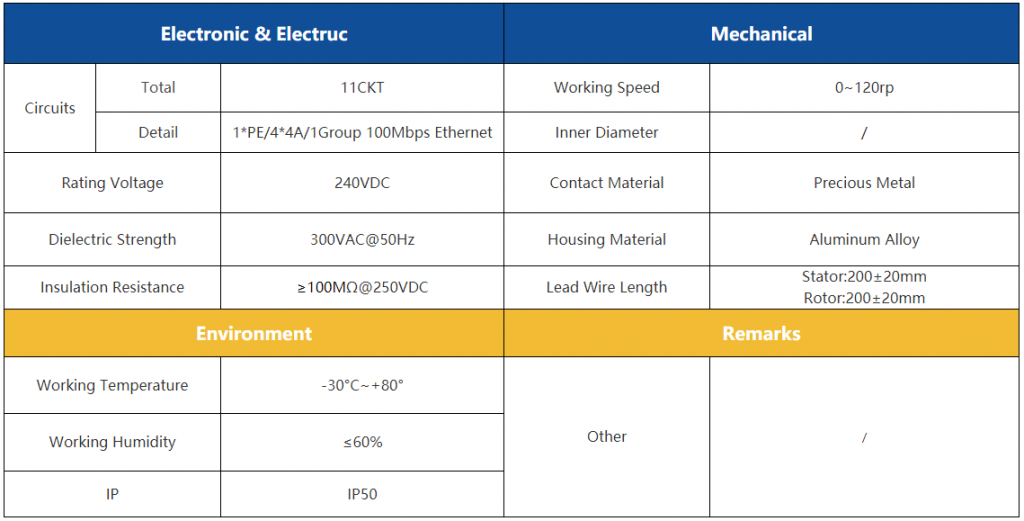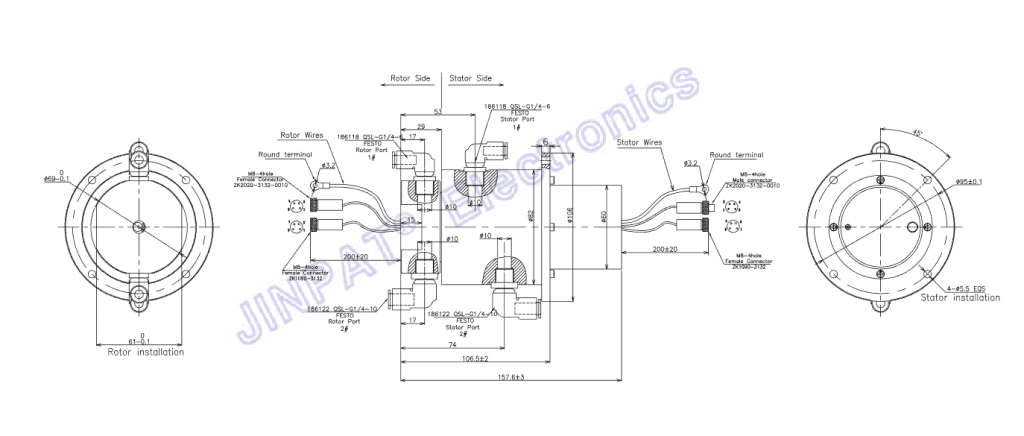 Related Tags :
Questions?
Our experts are here for you!
Contact Us