Standard & Custom

Slip Rings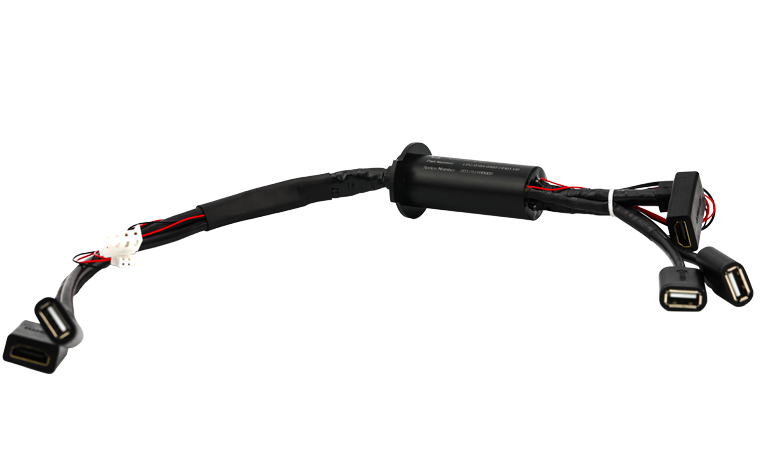 VR Slip Rings
Number of Circuits: 2 circuits*1.5A/1 circuit*DC/ 2 circuits*4A1 circuit*HDMI/ 1 circuit*USB2.0
Current: 4A
Insulation Resistance: ≥50MΩ@200V
Wire Length Rotor:: 250±5mm Stator:: 250±5mm
Voltage: 48V
Dielectric Strength :≥200V@50Hz
Downloads
CONTACT US
LPC-0104-0402-HD01-U2 – VR equipment; Treadmills; Game seats
Features
1、Transmission of HDMI signal, USB2.0 signal, electric signal.
2、 Double slip rings integration mechanism.
Advantages
1、Integrate a variety of signals, of which HDMI signal transmission rate reaches 2K@90HZ (ultra clear video), leading domestically
2、 Independent research and development of HDMI elbow socket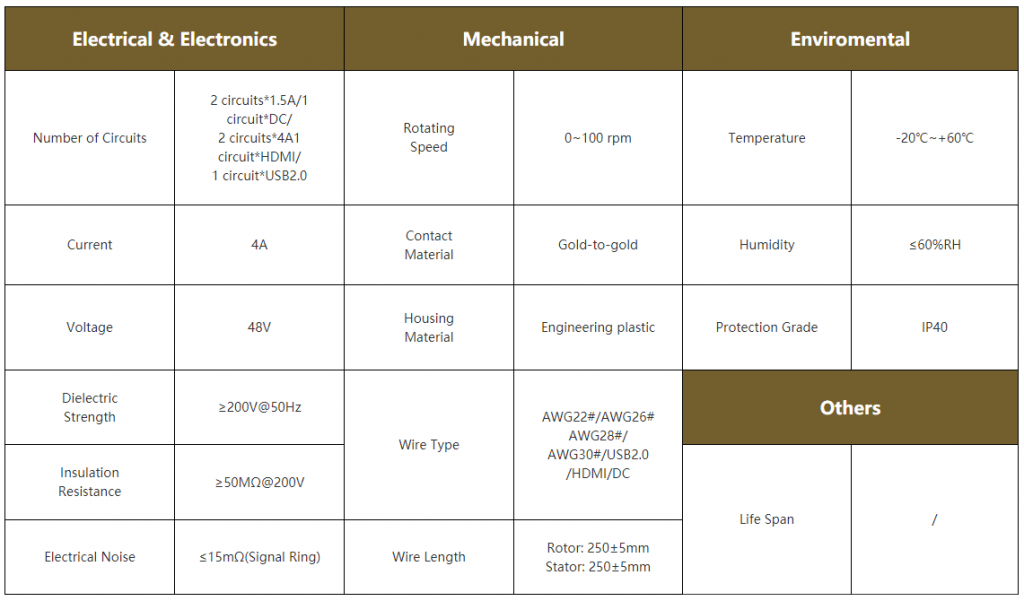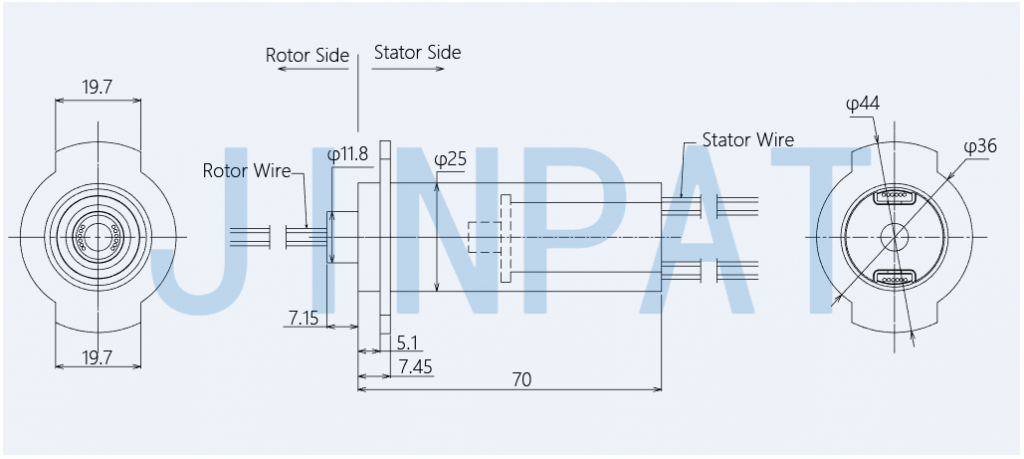 Related Tags :
Questions?
Our experts are here for you!
Contact Us